The HIT-8-CNC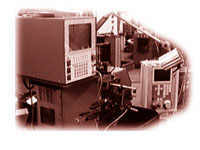 The HIT-8-CNC from Taiwan is a 2 axis machine using servo motors to drive the camshaft and wirefeed. In addition the CNC system can hold up to 150 springs in memory for instant recall.

The newest CNC at Juraise the HIT-8-CNC contains a specially made high speed cam which enables it to manufacture large volumes of compression springs. The HIT-8-CNC has unlimited wire feed, can cater for wire diameters from 0.1 mm to 0.8 mm and is capable of producing up to 750 springs per minute.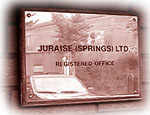 © 1997, 1998 Juraise (Springs) Ltd.
Sugarbrook Mill, Buntsford Hill, Stoke Pound, Bromsgrove, Worcs, B60 3AR, UK.