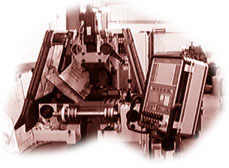 The FTU System 3.3
The FTU System 3.3 from Wafios is one of the most advanced spring production machines in the world using the very latest in Computer Numerically Controlled (CNC) technology and is capable of producing some of the most difficult springs and wire shapes.

Any type of torsion spring with a freely defined orientation of its legs, tension springs with extended loops, air coils and chokes, retaining rings and bent parts made either out of wire or tubes can all be manufactured efficiently and coiling, winding and forming operations are easily combined to help produce complex wire shapes.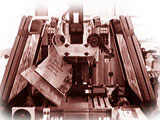 The rotating wire feed allows multiple bending operations with a minimum of tooling, combined with a new generation of controls executing CNC programs up to 20 per cent faster to maximise output and optimise efficiency.
In addition the 3.3 System includes a modular table system suitable for complex multi-step manufacturing operations. The working range of the system covers wire diameter from 0.2 mm to 3 mm for a wire tensile strength up to 2,000 N/mm˛.